KSUN GPS Positioning 10W 6000 mAh Walkie-Talkie Civilian 50 KM Outdoor National High-Power Intercom Handheld Machine Two Way Radio KS889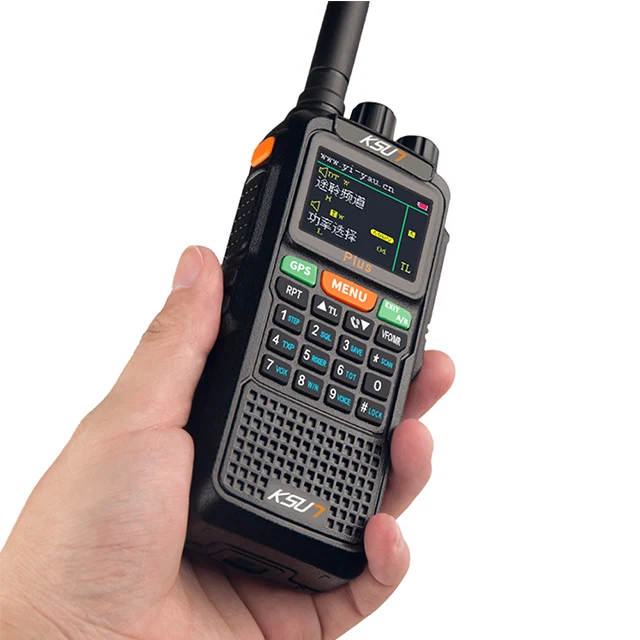 The KS889 has dual-band handheld transceiver with LED display function menu. Commercial FM radio receiver (65MHz-108MHz). built-In RX CTCSS/DCS Scan.DTMF encoded, alarm function, VOX, dual watch and dual reception.
Tone end of transmission, battery saving function, programmable by PC, built-In key lock.
In other words, everything you would need!


Model Number: X-889TFSI
Product Name: civilian 50 km outdoor national high-power intercom handheld machine
Item Weight: 388g(approximate)
Product Dimensions: 128*56*36mm
Item model number: X-889TFSI
Battery: 6000mAh
Frequency Range: VHF:136-174UHF:400-470MHZ, VHF:136-174UHF:400-470MHZ
Operated Voltage: DC7.4V.
Function: LED Display,GPS
Output power: 8W-10W
walkie talkie: 50 km outdoor national high-power intercom handheld unit
Type: Handheld
Dimensions: 128*56*36mm
Storage Channel: 999
Talk Range: ≥50KM
Single gross weight: 0.500 kg