FEISOL VH-40 Horizontal Adapter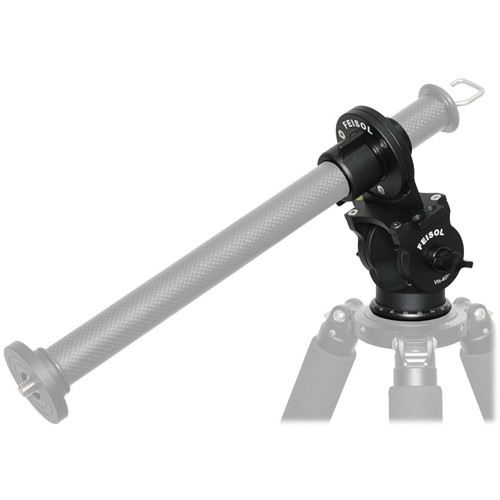 The VH-40 Horizontal Adapter by FEISOL converts your FEISOL Classic or Tournament tripod for horizontal use such as when shooting portraits. The adapter's tilt adjustment adds flexibility for product shots, macro photography and copy stand shooting. The horizontal adapter requires a 1.2" column for use, such as a FEISOL CT-3401.
The adapter screws onto the 3/8" mounting screw of your tripod and features an integrated leveling bubble. The unit has laser engraved markings on the panning base for accuracy. It can pan 360° and tilt approximately +80 to -80° from horizontal. The adapter supports approximately 5 pounds at full extension. The horizontal adapter also mounts to either a FFEISOL Short or Long Center Column Kit if you have one installed or wish additional height adjustment.
For Feisol Classic & Tournament Tripods
Integrated Panning Base with Lock
Tilt Range Approximately +80 to -80°
Laser Engraved Markings on Panning Base
Integrated Bubble Level
Requires 1.2" Diameter Column